When He wasnt doing His day job of mass extermination,Heydrich loved nothing more
than Playing the Violin,Fencing and flying (for which he served as first a Reserve Hauptmann then a Major in the Luftwaffe
Flying Career
Reinhard Heydrich served as Reserve Hauptmann, then Major in the Luftwaffe. He served in the Invasion of Poland as a turret gunner.
Then, despite his advanced age, he completed a fighter pilot course in 1940, probably due to his ambition. Heydrich wanted to set an example and show that the SS were not "asphalt" soldiers behind the front lines, but the elite of the Third Reich. In April 1940 he flew a Bf 110 in the Fighter Group II./JG 77 "Herz As" in Norway. The planes flown by Heydrich had an ancient Germanic runic character S for Sieg -- "victory" painted on the side of the fuselage. On May 13, 1940 he crashed his plane during take-off and was injured. For a short time in May, he flew patrol flights over North Germany and the Netherlands. Then, after another accident, he returned to Berlin. In mid-June 1941, before the German attack on the USSR, he resumed flying, ignoring Himmler's orders. He flew his personal Bf 109 again with Group II./JG 77 from Bălţi, Romania on the southern Eastern Front, which put the wing commander under pressure due to Heydrich's position and lack of experience. On 22 July 1941, while on a combat mission, his plane was badly damaged over Yampil by Soviet anti-aircraft fire. Heydrich made an emergency landing in no-man's land, evaded a Soviet patrol and made his way back to German lines.
After this, he was forbidden to fly in combat, as it was realized that his capture as a POW would be a major security breach for Germany. He never flew another operational sortie.
Heydrich was decorated with the Iron Cross Second (1940) and First (1941) Classes. The number of missions he flew is not known, but he was awarded the Frontflugspange (Front Pilot Badge) in silver, which usually was awarded after 60 combat missions. According to Ballantine Books' Illustrated History of the Violent Century (1973), Heydrich flew 97 missions in a Me-110 twin engine fighter.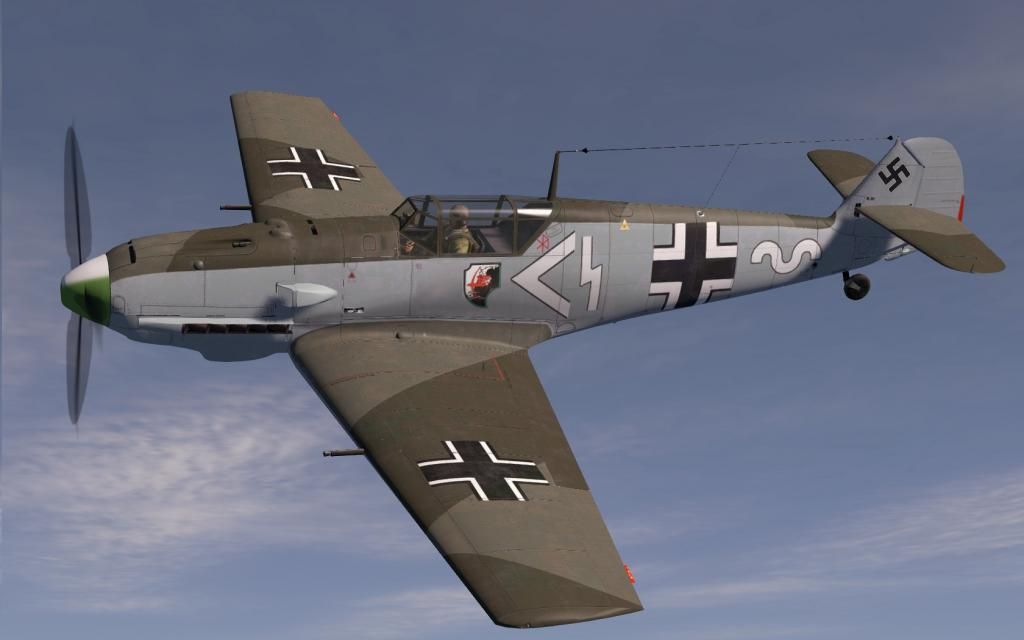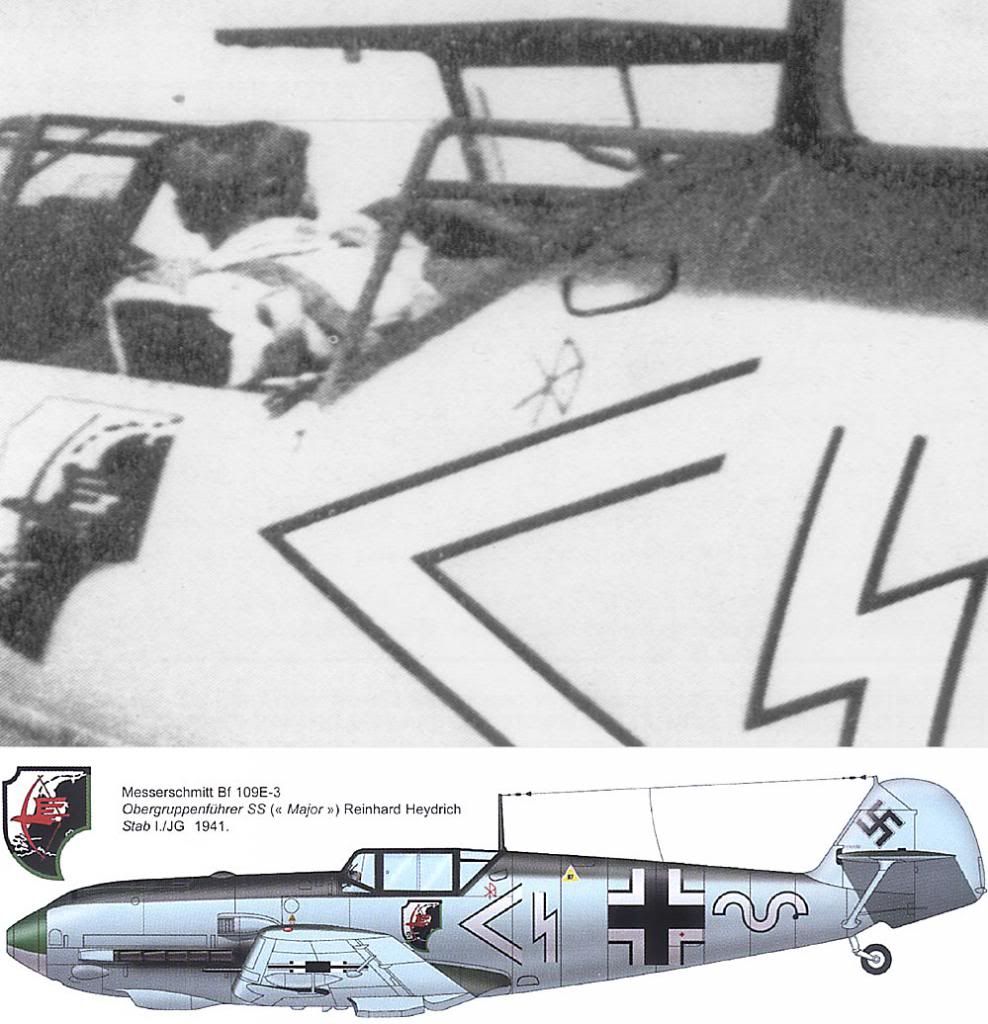 Click on image and it will re-size to correct 2048 x 2048 dimensions then Copy and Paste into appropriate Skins folder
image hosting