Hi every body.
I try to create a MOD about dynamic light, but I can't find the good files. Perhaps someone could make it ...
The Campfire objet only produce a dynamic light. When you place it next another objects, they are lighted.
So you can use this new object to simulate spotlight on the ground to enlight parking, industry .... or generate dynamic light on fire.
I hope you understand what I mean ... sorry for my poor english
Here are some screens to show what I mean:
Try Duby Airbase : I place telegraph poles with white light to simulate spotlight. But on the screen, my spotlight floodlight nothing ... there is no dynamic light :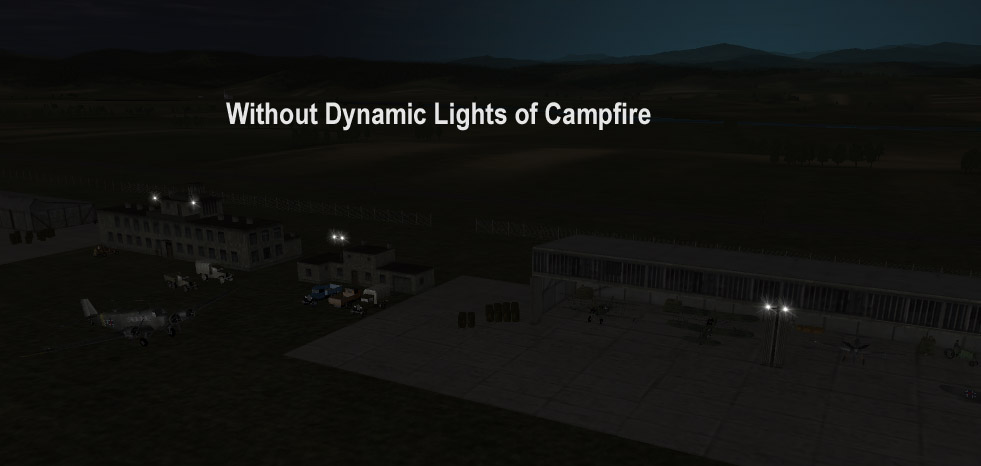 Now, I use Campfire objects which generate dynamic light. I hide campfire in the decor. Players can't see the flame. On the screen, people believe that my spotlight generate light, and the place is lit :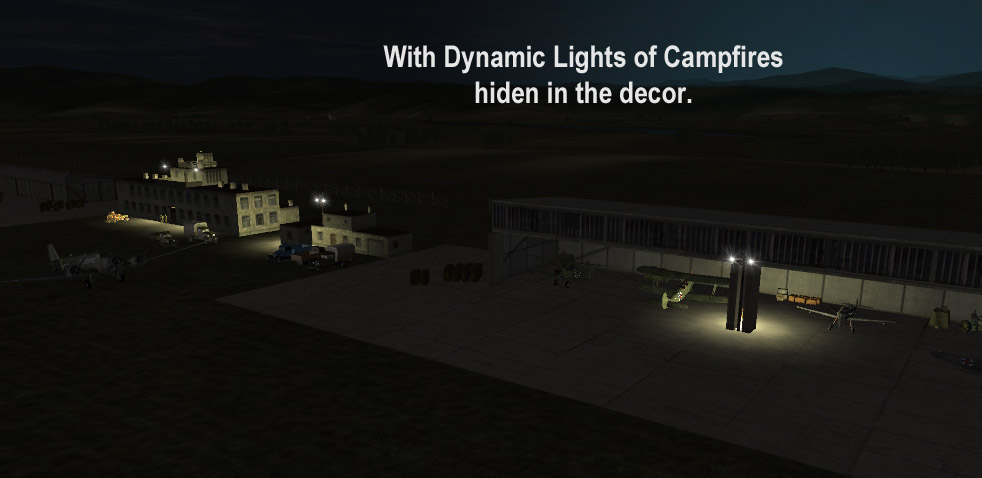 So I would like to :
- copy/paste the Campfire as a new object.
- erase flame animation
- increase light power
- modify color of light into white.
Can someone help me, or know how to create this mod ?
Thanks.