[EDIT]

!!!WARNING !!! The new hangar mod v2.0 is available. The Hangar mod v2.0 contain v1.0.
Go to this page to download the most recent mod :


(The link is inoperative)



[EDIT]
__________________________________________________
The HANGAR-MOD is finished. You can download it here :
LINKS (7,46 Mo) :
(The link is inoperative)
This MOD will add :
- 23 new hangars (new objects)
- 6 engineers with generic wears
Note: I use a new picture format to have hight definition for skin (512x512) but each file weigh 256 Ko instead of 769 Ko.
INSTALLATION :
- copy/paste Mod Hangar folder in your MODS or BASIC folder in IL2 repertory.
- open READ ME file and copy/paste the lines at the end of your STATIC.INI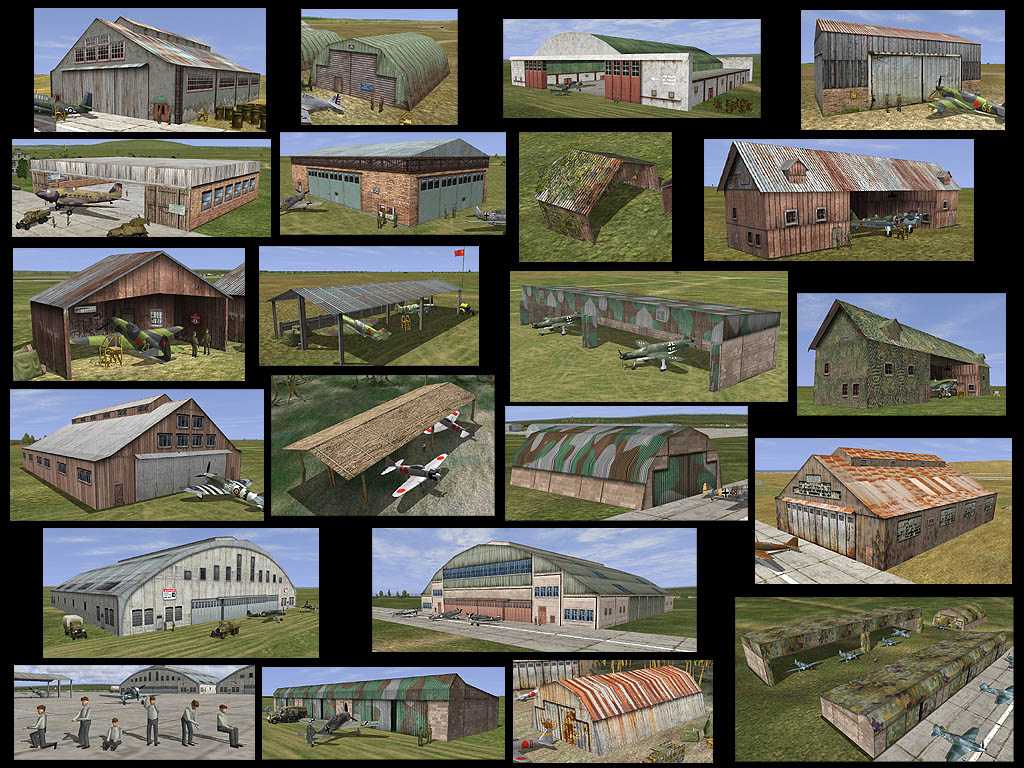 LAL_RONE