The Female version of the FT 17 like all Allied tanks was equipped with Hotchkiss machine guns rather than Lewis, Chauchat or the the variety of belt fed machine guns available.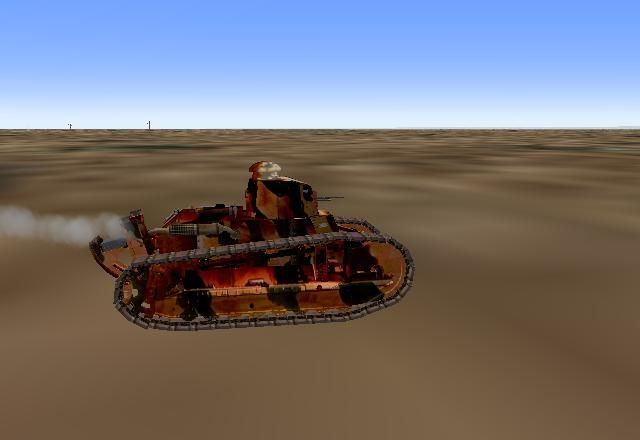 Credits
This is a conversion done by RAF209_Benge of Pascal72 WW1 Renault FT17 tank with canon.
Installation instructions;
Drop the vehicles folder into Canvas Knights folder...
Then go into the Canvas Knights folder / vehicles folder add the following line ( Renault_FT17_Female ) to the allied.txt and save it.
Download Mirror 1 from Mediafire
http://www.mediafire.com/download/dscgy7...Female.rar
Download Mirror 2 from Mission 4 Today
http://www.mission4today.com/index.php
? ... ils&id=219