"Mystery of the Deaths Head".
By von Axel Urbanke.

This Photograph of a Bf-110E wearing a "Death's Head" emblem first appeared in Karl Ries Book "Photo Collection
-Luftwaffe Emblems 1935-45.
Identified as belonging to III./ZG 76,only one photograph of this aircraft was known to exist.
No unit code or other markings are visible to suggest that the aircraft belonged to III./ZG 76.
It therefore cannot be proved that the "Death's Head" was the Gruppe emblem of III./ZG 76 or
that the aircraft belonged to that unit.
A photo published in Jet & Prop Archive No.4 (Photo 69),in which the "Death's Head" may have
been behind an aircraft of 1./Eganzungszertorergruppe,does prove however,that this strikingly
marked machine was in Denmark for a time.
I./ErZGR,Was stationed in Denmark from June 1940 to September 1941,mainly
at Vaerlose and Kastrup,before it became 5./NJG 3.
That III./ZG 76 happened to be stationed in the same area from Autumn 1940 until April 1941,
based at Stavanger-Sola,is not enough to conclusively link the "Death's Head" emblem with
the Gruppe.
Furthurmore,if the "Death's Head" in fact was the Gruppe emblem of III./ZG 76,it would be very
curious that only a few photographs of aircraft so marked have surfaced.
There has been speculation about the exact shape of the "Death's Head" and the "Crossbones".
We are at least able to clear upthis matter on the basis of two recently discovered photos,
which are presented here,showing all details of the painted emblem.
Because it shows the aircraft being serviced with propeller removed,the photo above may
have been taken on the same occasion as the one in the Jet & Prop
photo archive.
Unfortunately,no unit code is visible in either photo.
The questions therefore open as to which unit this or simillarly marked machines and
whether the "Death's Head" was a unit emblem or a personal marking.
Based on this article I have supplied a No Code so I./ErZGR codes can be added if required.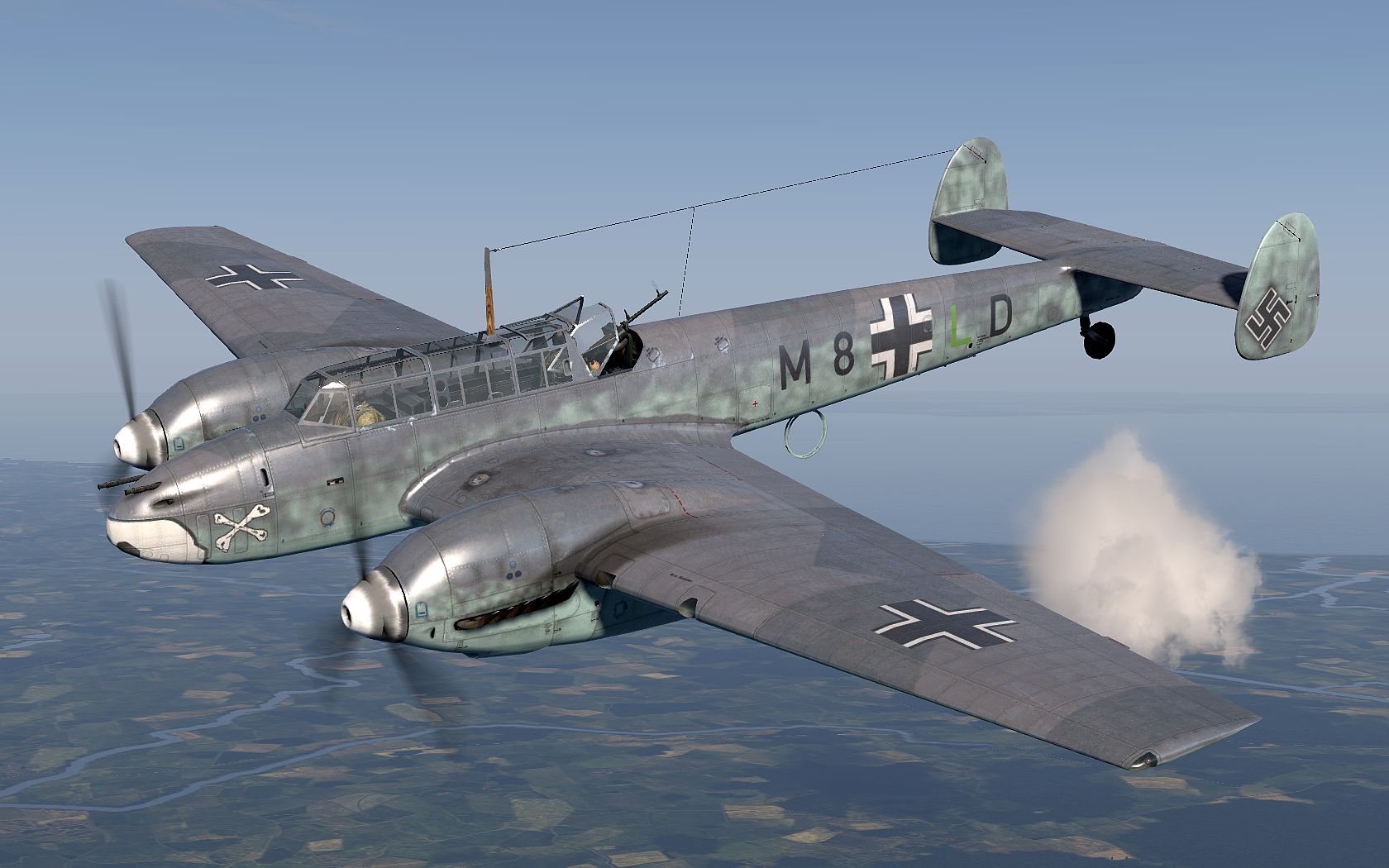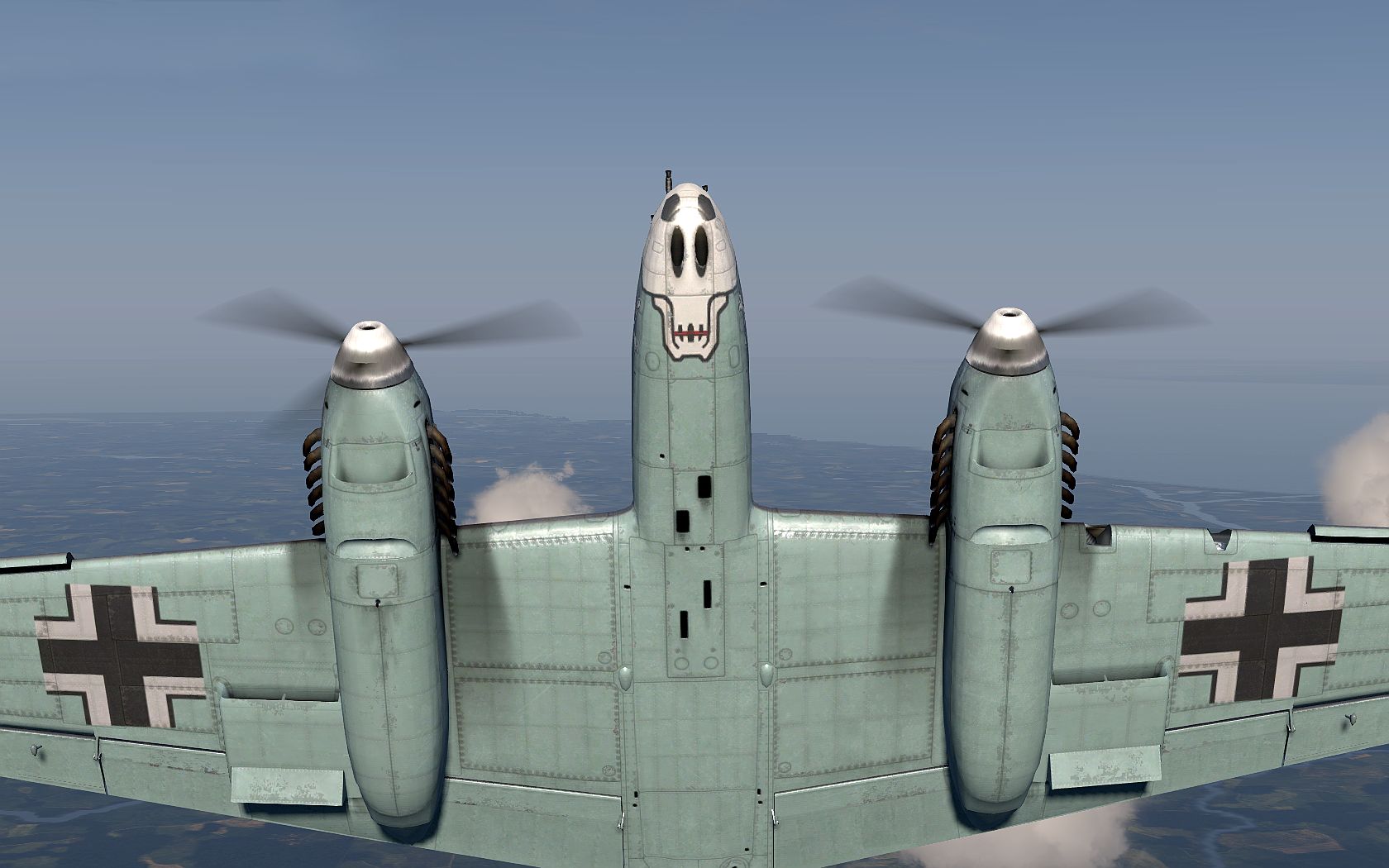 Click on Image then click again to re-size to 2048 x 2048 then Copy/Paste into appropriate Skin folder.