Good day!
This mod is one of many versions (many aka 6-10?
) I made for the P-51B.
Readme inside ..One friendly note for the "SAS Flying A. Clowns" (online team flyers)
Cheers
Tom aka Thorsten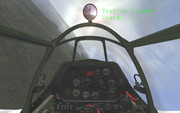 Just a shot of one of the versions
, not the one inside, exemplarily so to say---
Credits for the P-51B cockpits:
Bolox
Cromhunt
Freddy, F_Red
PA_Jeronimo
a.o.
http://www.mediafire.com/file/8g6fwefsk
... n.rar/file
http://www.mediafire.com/file/h0jqjnw36
... 1.rar/file
If there is an issue, I will reupload...or simply take it down AAS...I do not hold any feelings vs anyone